Exercises for Lower Glutes
Introduction 
The lower glutes, also known as the gluteus maximus, are one of the largest and most powerful muscle groups in the body. Developing this area can improve posture, protect the lower back from injury, and enhance overall lower body strength. Regularly training the lower glutes through targeted exercises is important for sculpting a rounder, lifted appearance.
Some of the most effective and common exercises for the lower glutes include bodyweight glute bridges, cable kickbacks, and clam shells. These basic movements work to selectively activate the glutes while strengthening surrounding muscles.
Lower Glute Exercises (Beginner)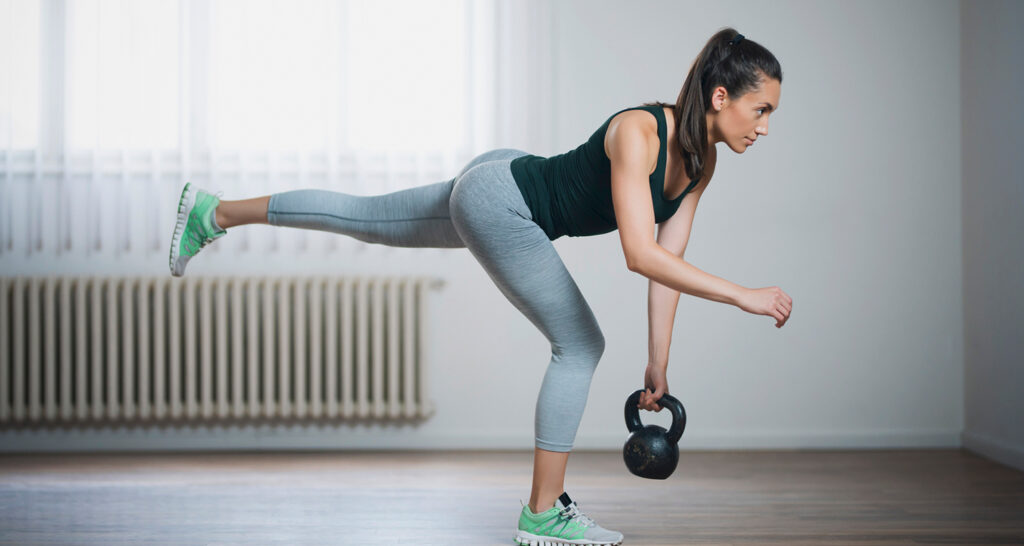 Bodyweight Glute Bridge
This exercise isolates the lower glutes without equipment. Lying on your back with knees bent, push through your heels to lift your hips up in a straight line. Squeeze your glutes at the top and slowly lower back down. 5 Lower Body Exercises to Shape Your Glutes
Form and technique
Lie on your back with knees bent, feet flat on the floo
Push through heels to lift hips upwards, forming a straight line
Squeeze glutes at the top and lower slowly back down
Avoid rocking side to side or arching the lower back
Muscles worked
Gluteus maximus (lower glutes)
Variations
Single leg glute bridge
Added resistance with ankle weights or barbell
Cable Kickbacks
This exercise targets the lower glutes from a kneeling position. Attach a D-handle or rope to the low pulley setting. Kneel with an upright posture and kick one leg backwards with control. The Best Butt Exercises for a Rounder Booty
Lower Glute Exercises (Beginner)
Clam Shells
Lying on your side with legs together, lift the top knee while keeping feet squeezed. Only the top hip and glute should lift off the floor. Focus on squeezing the glutes to open the knees.
Form and technique
Lie on your side propping yourself up on your elbow
Legs bent and heels together, feet flexe
Lift top knee upward, opening the legs without rotating the hips
Squeeze the glute to feel the targeted burn
Complete all reps on one side before switching
Muscles worked
Gluteus medius and Gluteus maximus (outer hips and lower glutes)
Variations
Clamshell holds
Added ankle weight resistance
Marches instead of controlled lifts
YOU MAY LIKE: Bodyweight leg workout at home
Lower Glute Exercises (Intermediate)
Sumo Squats
This wide stance squat targets the lower glutes and inner thighs. Stand with feet wider than hip-width distance, pointing toes out slightly. Push hips back and down until thighs are parallel to floor. 12 Lower Body and Glute Exercises for a Phenomenal Booty
Form and technique
Stand with feet wider than shoulders, toes pointed out
Push hips back and lower until thighs are parallel to floor
Keep back straight, don't lean forward at bottom
Drive through heels to stand back up, squeezing glutes
Muscles worked
Gluteus maximus, inner thighs, hamstrings
Variations
Barbell sumo squats
Bulgarian split squats
Lunges
Step forward with one leg, lowering hips until both knees form 90 degree angles. Push back to starting position in a controlled motion. The Best Butt Exercises for a Rounder Booty
Form and technique
Take long step forward, lowering back knee gently towards floor
Front shin should remain vertical, not extending past toes
Shift weight over front heel to rise up, squeezing glute
Alternate leading leg each repetition
Muscles worked
Gluteus maximus and medius, hamstrings, quadriceps
Variations
Walking lunges
Lunge with overhead press
Lower Glute Exercises (Advanced)
Single-Leg Glute Bridge
Lie on the back with one foot planted on floor and one leg extended straight up. Drive through planted heel to lift hips, squeezing glute of working leg.
Deadlifts
Stand with feet hip-width apart, hinge at hips to lower barbell or dumbbells towards toes. Rise back up, engaging hamstrings and glutes.
Step Ups
Facing a sturdy step or bench, place one foot firmly on the platform. Press through heel to drive body upwards in a controlled motion.
Lower Body Workout Routines
Workout A
Sumo squats 3 x 12 rep
Cable kickbacks 3 x 15 reps
Donkey kicks 3 x 12 per side
Workout B
Lunges 3 x 10 per side
Glute bridge 3 x 15 reps
Step ups 3 x 12 per side
Workout C (for gym access)
Deadlifts 3 x 8 reps
Squats 3 x 10 reps
Single leg glute bridge 3 x 12 per side
YOU MAY LIKE: 21 Essential Yoga Workouts for Every Level
conclusion
Summary of key exercises
Squats
Leg presses
Lunges
Step ups
Hip thrusts
These exercises focus on progressively overloading the glute muscles to stimulate growth. It's important to challenge your muscles with heavier weight over time.
Importance of progressive overload
Progressive overload is the process of gradually increasing the intensity and/or volume of an exercise over time to continually challenge your muscles and promote adaptation and growth. You need to find ways to make the exercises harder on your glutes week over week.
In addition to exercises, nutrition plays a big role in lower body growth. It's important to:
Consume enough calories for your body weight and activity levels. Undereating can limit muscle growth.
Eat sufficient protein (0.7-1g per pound of bodyweight) to support muscle protein synthesis.
Choose nutritious carbohydrates and fats for energy and overall health.
Stay hydrated to support muscle hydration and recovery.
finally: Following a consistent training program with progressive overload and focusing on nutrition will help optimize lower glute growth over time. Be patient – building muscle takes time but staying consistent with training and nutrition is key.
FAQS
How do you work the lower part of your glutes?
Focus on exercises like sumo squats, hip thrusts, fire hydrants, and step ups which directly work the lower glutes.
How can I make my bottom glutes bigger?
Progressively overload lower body exercises over time, eat enough calories and protein, and be consistent with your training to stimulate growth in the lower glutes.
How do you target your lower outer glutes?
Exercises like sumo squats, step ups, fire hydrants, and cable pull throughs directly hit the lower outer glutes.
How do I activate my glutes in my lower back?
You cannot directly target your glutes in your lower back. Focus on hip hinging movements like good mornings and hyperextensions to work the lower back and glutes.
Can you feel your glutes grow?
Yes, as your glutes grow in size you will notice them feeling tighter and more rounded over time. Growth is usually gradual so patience is key.
How do I only target my glutes?
Isolation exercises like glute bridges, hip thrusts, and clam shells work to exclusively challenge the glutes without involving other muscles as much.
What hits lower glutes?
Sumo squats, step ups, hip thrusts, fire hydrants, and cable pull throughs place emphasis on the lower glutes.
How do you tone an underbutt area?
Follow a program with lower body focused exercises done with control and time under tension. Be consistent, and make sure to eat a whole foods diet for overall lower body toning.
What targets glutes the most?
Heavy hip thrusts, sumo squats, and deadlifts are generally considered the best bang for your buck exercises to challenge the entire glute region.
How do you activate all 3 glutes?
Performing compound lower body movements through a full range of motion while focusing on squeezing the glutes helps activate the maxiumus, medius, and minimus.
Why do girls always train glutes?
Many women enjoy gaining a round, lifted appearance to the glutes for aesthetic reasons. Training glutes can also improve posture, prevent injuries, and increase overall lower body strength.
Can I grow my glutes without growing my thighs?
It's difficult to selectively grow just one muscle group. Focusing on glute-dominant exercises and maintaining a slight caloric surplus will prioritize glute growth while minimizing thigh growth as much as possible.
Does squatting lower target glutes?
Yes, lowering farther into a squat places more emphasis on the glutes to help lift you back up through a greater range of motion compared to higher partial squats.
How long does it take to grow glutes?
Most people notice gradual changes within 3-6 months consistently following a program. However, true hypertrophy of muscle tissue occurs slowly over 6-12 months or longer as the body adapts. Consistency is key.
What is the lowest glute muscle?
The lowest glute muscle is the gluteus minimus, which is one of the three gluteal muscles along with the maximus and medius. It originates below the other two glute muscles.