Introduction
Back pain is a common ailment that affects people of all ages across the globe. It is often a major cause of discomfort and can severely impact an individual's quality of life. The pain can range from a dull, constant ache to a sudden, sharp sensation, making any movement painful and difficult.
In many cases, back pain is usually not a sign of any serious medical condition but a result of poor posture, lack of exercise, excessive weight, aging, or a sedentary lifestyle. However, sometimes, it could be a symptom of more serious health problems like a herniated disc, sciatica, or arthritis.
Understanding and managing back pain is crucial, particularly because most people will experience it at some point in their lives. This document will focus on simple home remedies to ease back pain, offering natural and non-invasive alternatives to help manage and reduce discomfort. However, it is important to remember that while these remedies can help alleviate symptoms, they are not a substitute for professional medical advice. Persistent or severe back pain should always be evaluated by a healthcare professional.
1. Understanding Back Pain
Back pain can originate from various sources and understanding its causes and types can help in managing it effectively.
Causes of Back Pain
There are numerous potential causes of back pain, which can be broadly categorized into:
1. Mechanical causes: These are problems associated with the way your spine moves or the way you feel when you move your back in certain ways. This could be due to intervertebral disc degeneration, herniated or ruptured discs, radiculopathy, sciatica, spondylolisthesis, or trauma from an accident.
2. Infections/Inflammations: Conditions like osteomyelitis, discitis, or arthritis fall into this category.
3. Tumors: Although not as common, tumors can also cause back pain.
4. Other medical conditions: Certain conditions like kidney stones or endometriosis can result in back pain.
Different Types of Back Pain
Back pain can be classified into two main types:
1. Acute Pain: This is temporary pain that lasts for up to six weeks. It's often caused by damage to the muscles and ligaments and heals with time.
2. Chronic Pain: This is long-term pain that lasts beyond three months. It can be the result of a previous injury, or it can have an ongoing cause, like an illness.
When to Seek Medical Help
While most back pain subsides on its own or with home care, it's important to seek medical attention if it's severe, doesn't improve with rest, or if it spreads down one or both legs. Other symptoms like weight loss, inflammation, or fever along with back pain could also indicate a more serious underlying condition and require immediate medical attention.
2. Basic Home Remedies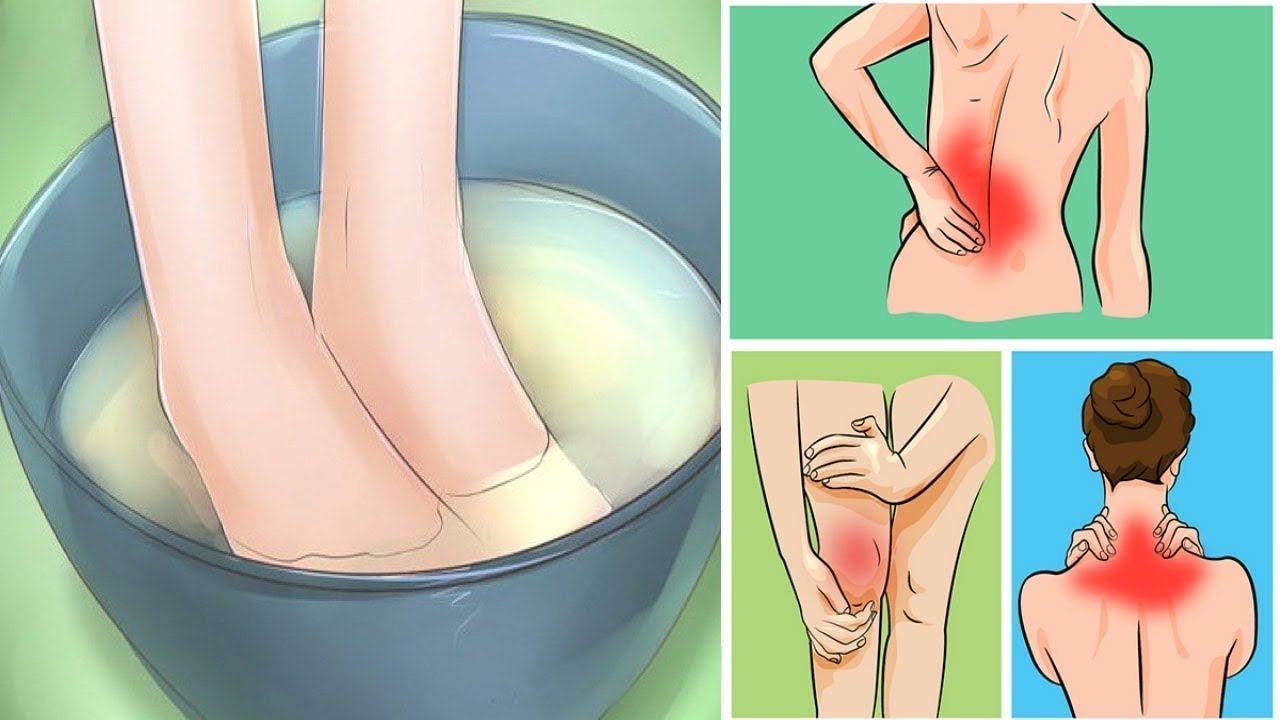 When dealing with back pain, there are several simple and effective remedies you can try at home before resorting to more serious interventions.
Rest and Relaxation
Sometimes, the best remedy for back pain is rest. Giving your body time to heal can be beneficial, especially after a strain or injury. However, prolonged bed rest can sometimes lead to stiff muscles and could potentially worsen the pain. Balance is key; while it's important to rest, light activities can help keep the muscles active and speed up recovery.
Heat and Cold Therapy
Applying heat or cold to the affected area can also help alleviate back pain. Heat can help loosen tight muscles and increase blood flow, which brings nutrients to the affected area for healing. A hot bath, a hot water bottle, or a heating pad can provide relief.
Cold therapy can help reduce inflammation, a major cause of back pain, and act as a local anesthetic by slowing down nerve impulses, which keeps the nerves from spasming and causing pain. A cold pack or a bag of frozen vegetables wrapped in a cloth can be used.
Over-the-counter Pain Medications
Over-the-counter (OTC) medications can also provide temporary relief from back pain. Non-steroidal anti-inflammatory drugs (NSAIDs), such as ibuprofen, can help reduce inflammation and relieve pain. Acetaminophen (Tylenol) can also be used to alleviate pain. However, these should only be used as directed by the product label or a healthcare professional, as long-term or frequent use can lead to other health issues.
3. Physical Activity as a Remedy
Physical activity plays a crucial role in managing and preventing back pain. It strengthens the muscles that support the spine, improves flexibility and posture, and promotes healthy circulation.
Importance of Regular Exercise
Regular exercise can help prevent the onset of back pain by strengthening the muscles and improving body mechanics. It can also be an effective way to speed recovery from back pain.
Specific Exercises that Can Help Ease Back Pain
There are several exercises specifically designed to strengthen the back and core muscles, improve flexibility, and promote better posture. Some of these include:
1. Partial Crunches: These can help strengthen your back and stomach muscles.
2. Hamstring Stretches: Done properly, this exercise can help relieve the back of the pressure.
3. Wall Sits: They are a great way to improve your endurance and strengthen your lower back and leg muscles.
4. Press-up Back Extensions: This exercise helps to target the muscles in your lower back.
5. Bird Dog: It helps to improve balance, stability, and strength in the lower back.
Precautions When Exercising with Back Pain
While exercise is beneficial, it's important to take certain precautions when dealing with back pain. Always warm up before starting any exercise routine. Be gentle with your movements, and avoid any exercises that cause pain. If pain persists, it's advisable to stop the activity and seek medical advice.
4. Dietary Changes to Relieve Back Pain
Diet plays a pivotal role in managing and preventing back pain. Certain foods have anti-inflammatory properties that can help reduce inflammation, a common cause of back pain.
 Importance of a Healthy Diet
A well-balanced diet can provide the nutrients necessary for maintaining a healthy spine. It can also help manage body weight, as obesity can put extra strain on the back and lead to pain.
Specific Foods That Can Help Reduce Inflammation
Certain foods are known for their anti-inflammatory properties and can help combat back pain. These include:
1. Fruits and Vegetables: They are rich in antioxidants that can help fight inflammation.
2. Whole Grains: They have fiber which can help reduce inflammation.
3. Fish: Certain types of fish like salmon and mackerel are rich in omega-3 fatty acids which are known for their anti-inflammatory effects.
4. Nuts and Seeds: They are a good source of healthy fats and fiber and can help fight inflammation.
Foods to Avoid
Just as some foods can help reduce inflammation, others can exacerbate it. Processed foods, sugary drinks, and foods high in trans and saturated fats can increase inflammation and should be limited. Certain individuals may also have food sensitivities or allergies, such as to gluten or dairy, which can increase inflammation and pain.
5. Alternative Therapies
In addition to traditional methods, certain alternative therapies can also provide relief from back pain.
Massage Therapy
Massage therapy can help to reduce muscle tension, improve circulation, and increase endorphin levels, the body's natural painkillers. It can be particularly beneficial for lower back pain and chronic stiffness. However, it's important to seek out a professional massage therapist who specializes in treating back pain.
Acupuncture
Acupuncture, a traditional Chinese medicine technique, involves inserting very thin needles into specific points on the body. It is believed to help relieve pain by releasing endorphins and affecting how pain signals are sent to the brain. Several studies suggest that acupuncture can be effective in relieving chronic back pain.
Yoga and Meditation
Yoga combines physical postures, breathing exercises, meditation, and a distinct philosophy in a comprehensive fitness practice. The postures can improve strength and flexibility, which can alleviate back pain. Meditation and mindful practices can help to reduce the perception of pain and improve coping strategies.
Remember, these alternative therapies are most effective when used as part of a comprehensive treatment plan. Always consult with a healthcare professional before starting any new therapy for back pain.
READ ALSO: Home Remedies for Back Pain Relief