Importance of Men's Mental Health
Mental health is just as important for men as it is for women, yet men are less likely to seek help when struggling with issues like depression, anxiety, stress, and suicidal thoughts. In this in-depth article, we will explore why men's mental health tends to be overlooked and what can be done to promote more open discussion and access to support services.
Social Barriers to Seeking Help
Societal norms of masculinity often discourage men from openly talking about emotional vulnerabilities or personal issues that could be construed as weakness. From a young age, boys are taught they need to "be strong" and "suck it up" rather than express feelings of pain, sadness, or fear .
This conditioning leads many men to internalize emotional struggles rather than seeking help from others.
Additionally, mental health issues are still surrounded by stigma in many communities. Some men understandably want to avoid being labeled as "crazy" by their peers. Unfortunately, keeping problems bottled up usually only makes them worse over time.
Warning Signs of Common Issues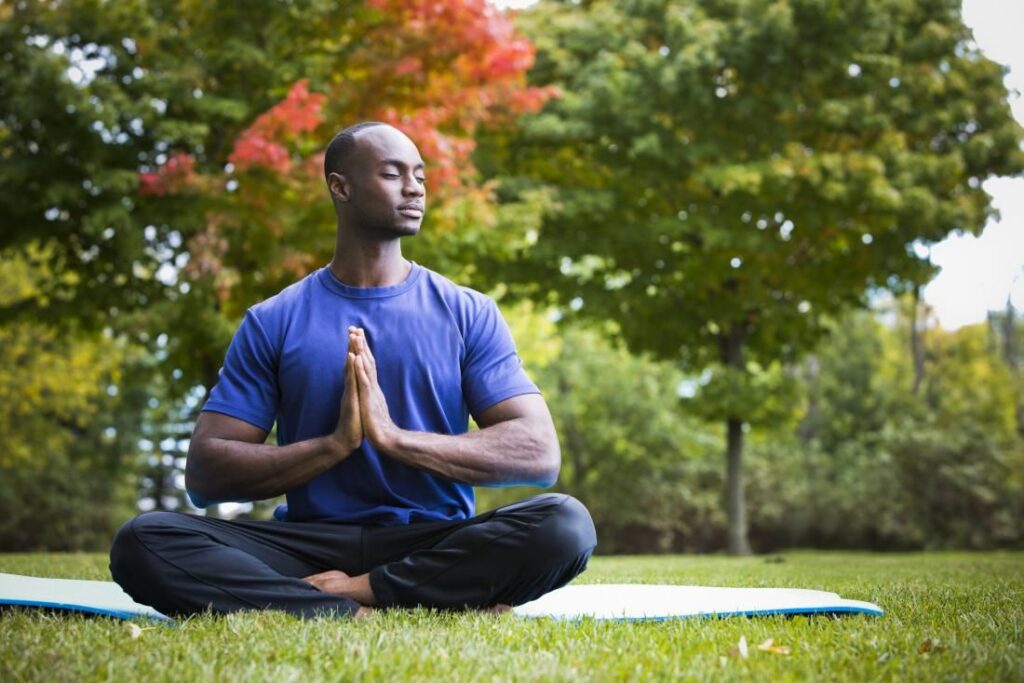 It's important for men to be aware of potential signs that they or someone they know may be struggling with a mental health condition so they can take it seriously and seek treatment.
| Issue | Common Signs |
| --- | --- |
| Depression | Persistent sad mood, loss of interest in activities, changes in appetite, sleep disturbances, lack of energy, difficulty concentrating, feelings of worthlessness |
| Anxiety | Persistent worrying, restlessness, fatigue, difficulty concentrating, muscle tension, irritability, sleep problems |
| Stress | Feeling overwhelmed, difficulty relaxing, headaches, stomach problems, angry outbursts, tiredness, changes in sleep/appetite |
| Suicidal thoughts | Statements about wanting to die, looking for ways to kill oneself, hopelessness about the future |
If any of these signs last for more than two weeks, a man should consider seeking a mental health evaluation from his doctor or a therapist.
Key Messages for Promoting Well-Being
Though societal expectations can make it difficult, there are several key takeaways men need to internalize in order to prioritize their mental wellness:
It's okay–and important–to express emotions openly rather than internalizing problems.
Seeking help is a sign of strength, not weakness.
Mental health is just as important as physical health.
Connecting with others you trust can help alleviate feelings of isolation.
Making lifestyle choices like exercising, practicing gratitude, and spending time outdoors can boost mood and promote well-being.
Creating new social norms where emotional vulnerability is encouraged rather than stigmatized will take time. But by promoting these types of messages, we can start shifting cultural attitudes to support men's mental health .
Resources for Getting Help
If signs of a mental health condition persist or worsen, it's important for men to seek professional help. Some excellent places to start include:
Your primary care doctor – A good first step as doctors can diagnose issues and refer you to specialists.
Therapy/counseling – Speaking with a licensed therapist can help identify underlying issues and provide coping strategies.
Support groups – Connecting with others facing similar challenges can help reduce feelings of isolation.
Hotlines – Calling hotlines like National Institute of Mental Health's warm line allows you to talk anonymously with trained listeners.
Mobile apps – Apps like Calm provide meditation/relaxation tools you can access privately on your phone.
Taking that first step to get help may seem difficult, but ultimately it is empowering and can drastically improve your overall well-being and quality of life.
Workplace Wellness Programs
In addition to individual efforts, organizations and companies are starting to recognize the value of implementing workplace wellness programs to support men's mental health.
Some examples of what these programs provide include:
Stress and resilience training for employees
Mental health education seminars
Access to counseling/therapy either virtually or in person
Paid time off for mental health days
Anonymous employee's assistance hotlines
Community resources guide to local support services
When employers foster environments where mental wellness is a priority, men are more empowered to utilize available benefits without fear of negative consequences. It also encourages an open dialogue about how to achieve a better work-life balance.
Mental Health Organizations Making a Difference
Several leading advocacy groups help drive initiatives to promote men's mental wellness through education, research, public policies, and more:
EMH America – Offering courses and resources specifically aimed at male empowerment through therapeutic tools and practices.
Campaign Against Living Miserably (CALM) – UK-based nonprofit dedicated to suicide prevention among men through targeted campaigns and hotlines.
Bring Change 2 Mind – Raising mental health awareness and fighting stigma through documentary films, social media outreach, and celebrity endorsement.
Movember Foundation – Well-known for annual "Movember" fundraiser growing mustaches to raise money and discussion around men's health issues.
With continued support, these organizations aim to reshape cultural norms and make mental wellness as commonplace a discussion topic for men as physical health is now becoming.
Leading By Example
When famous public figures open up about their own mental health experiences, it greatly helps reduce stigma for others. While still far too rare, more high-profile men like former soccer player Stan Collymore, skateboarder Tony Hawk, and Prince Harry are doing their part.
By candidly discussing issues like depression, anxiety and suicidal thoughts they have overcome through therapy and lifestyle changes, these role models empower others to feel less alone in their struggles. There is power in vulnerability that academics call "mental health literacy."
As more influential men choose to lead by example, it normalizes discussion that healing is a journey, not a weakness. Their brave transparency raises awareness and encourages more men worldwide to prioritize mental wellness as actively as physical fitness.
Creating Positive Social Change
While progress has been made, addressing societal barriers and improving access to support systems requires ongoing commitment on individual, community and governmental levels.
Small daily actions each person takes, like checking in on male friends and encouraging help-seeking, can cumulatively spark major social change over the long run. Mental health advocacy groups also need ongoing funding and volunteer support to develop new resources and shape public policy.
Most importantly, each man must realize he does not have to silently suffer alone. Speaking up allows others to offer compassionate, non-judgmental aid. With more open discussions and acceptance of vulnerability, a happier, healthier future awaits where all people can achieve optimal mental well-being.
YOU MAY LIKE: What Is Behavioral Health: A Comprehensive Overview
FAQS
What is the issue with men's mental health?
The issue with men's mental health revolves around societal expectations and traditional gender norms that discourage them from expressing their emotions and seeking help for mental health challenges.
What is the biggest mental health issue in men?
Depression and anxiety are among the biggest mental health issues faced by men. These conditions often go unrecognized due to the stigma surrounding men's mental health.
What are the signs of mental health in men?
Signs of mental health issues in men can include changes in behavior, mood swings, irritability, social withdrawal, substance abuse, physical complaints without apparent cause, and difficulty concentrating.
What is the meaning of men's mental health?
Men's mental health refers to the psychological well-being of men, encompassing their emotional, cognitive, and social aspects. It highlights the unique challenges and experiences that men face in dealing with mental health issues.
What do men worry about?
Men may worry about various aspects of their lives, including career success, financial stability, relationships, societal expectations, and their ability to fulfill traditional masculine roles.
Why don't men seek mental health help?
Men often avoid seeking mental health help due to societal pressures to appear strong and self-reliant. They might fear being perceived as weak, or they may not have the tools to express their emotions effectively.
How to love a man with mental illness?
Loving a man with mental illness involves showing empathy, providing support, listening without judgment, educating oneself about their condition, and encouraging professional help when needed.
What are mental health red flags in men?
Mental health red flags in men can include sudden mood changes, excessive anger or irritability, prolonged social isolation, neglecting personal hygiene, drastic changes in sleep or appetite, and expressing thoughts of hopelessness.
At what age do men develop mental illness?
Mental illnesses can develop at any age, but they often emerge in late teens to early adulthood. However, men can experience mental health challenges at any stage of life.
What do men fear most in a relationship?
Men might fear commitment, loss of independence, vulnerability, emotional intimacy, and not living up to societal expectations as partners and providers.
What are the top problems for men?
Top problems for men can vary, but they often include work-related stress, financial pressures, relationship difficulties, maintaining self-image, and coping with societal expectations.
What do men stress about the most?
Men commonly stress about issues like career advancement, financial stability, relationship problems, their ability to provide for their families, and societal expectations related to masculinity and success.