Trending Cowboy Copper Hairstyles: Embracing a Bold and Rustic Look
Explore the latest cowboy copper hairstyles that blend rugged charm with contemporary style. Elevate your appearance with these bold and trendy hair choices.
When it comes to hairstyling, trends come and go, but some iconic looks make a lasting impression. One such trend that has caught the attention of fashion enthusiasts and style mavens alike is the resurgence of trending cowboy copper hairstyles. This unique fusion of rugged cowboy charm and elegant copper tones brings a fresh and daring vibe to the world of hair fashion.
Table of Contents
Embracing the Cowboy Copper Trend
The cowboy copper hairstyle trend is a celebration of rugged individualism and contemporary style. It takes inspiration from the untamed spirit of the Wild West and combines it with the luxurious appeal of copper hues. This trend is all about making a statement and exuding confidence.
Whether you have short hair, long locks, or something in between, there's a cowboy copper style for you. Men and women alike can rock this trend, embracing the fusion of old-school grit and modern glamour.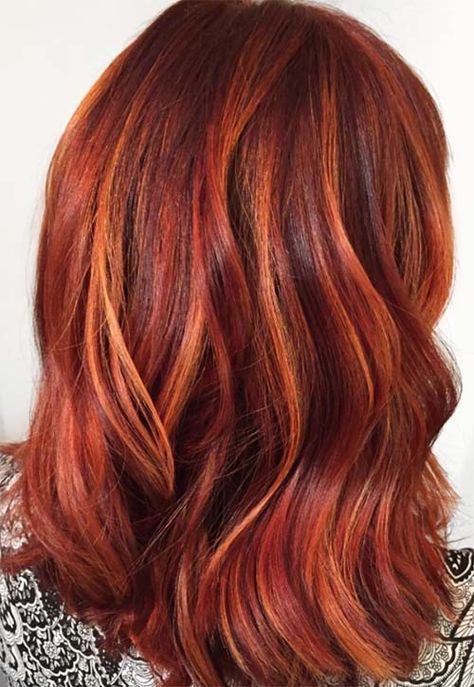 Styling Tips and Techniques
Creating the perfect cowboy copper look requires the right styling techniques and products. Here are some tips to help you achieve the desired effect:
1. Choosing the Right Copper Shade
Not all copper shades are created equal. Consult with a professional stylist to determine the copper tone that complements your skin undertones and personal style.
2. Textured Waves for All Lengths
Whether you have a short bob or long layers, adding textured waves can enhance the rustic charm of your cowboy copper hair. Use a curling wand or sea salt spray to achieve that effortless, windswept look.
3. Braids and Accessories
Incorporate braids and accessories like cowboy-inspired hats, headbands, or even feathers to accentuate the cowboy theme. These elements add a playful and unique touch to your overall appearance.
Maintaining Your Cowboy Copper Hair
Keeping your cowboy copper hair looking vibrant and stylish requires proper maintenance:
1. Color-Enhancing Shampoo and Conditioner
Invest in color-enhancing shampoo and conditioner specifically designed for copper hair. This helps maintain the richness of the color and prevents fading.
2. Regular Trims
Trimming your hair regularly helps prevent split ends and maintains the shape and structure of your chosen cowboy copper style.
3. Heat Protection
When using styling tools, make sure to apply a heat protectant spray to prevent damage and keep your hair looking healthy and lustrous.
FAQs about Cowboy Copper Hairstyles
Q1: Can I pull off a cowboy copper hairstyle with short hair?
Absolutely! Cowboy copper styles can be adapted for various hair lengths, including short hair. Consult with a stylist to find the perfect short cowboy copper look for you.
Q2: Will copper hair color suit my skin tone?
Copper hair can be customized to suit different skin undertones. A skilled stylist can help you choose a shade that complements your complexion.
Q3: How do I prevent my copper hair color from fading?
Use color-safe products, avoid excessive sun exposure, and follow a hair care routine recommended by your stylist to maintain the vibrancy of your copper hair color.
Q4: Can I achieve a cowboy copper look at home?
While it's recommended to seek professional help for the best results, there are at-home kits available. However, achieving the perfect blend of cowboy charm and copper allure might require the expertise of a stylist.
READ ALSO: Step-by-step Cowboy Copper Hair Guide
Conclusion
Trending cowboy copper hairstyles offer a fresh and exciting way to express your individuality and style. By seamlessly merging rugged cowboy aesthetics with the captivating beauty of copper tones, this trend has taken the world of hairstyling by storm. Whether you're drawn to the charm of the Wild West or simply want a daring change, the cowboy copper hairstyle trend is worth exploring. Consult with a skilled stylist, embrace the right techniques, and get ready to rock a look that's both timeless and contemporary.
So, why wait? Step into the world of cowboy copper hairstyles and let your hair tell a story of boldness, adventure, and style!