Introduction
The importance of a balanced diet is an aspect of health that cannot be overstated. A balanced diet is a cornerstone of health. It involves consuming a variety of foods in the right proportions, and consuming the right amount of food and drinks to achieve and maintain a healthy body weight.
Understanding the fundamental relationship between diet and health is crucial in this regard. The food we eat significantly influences our health, impacting everything from our weight to our mood, energy levels, and even the risk of various diseases.
In the simplest terms, our diet provides the body with energy and the raw materials it needs for growth, repair, and maintenance of vital processes. Eating a variety of nutrient-rich foods in balanced proportions can greatly enhance our overall health and well-being.
The aim of this guide is to delve into the basics of nutrition, debunk common myths, and most importantly, unlock the secret to a perfectly balanced diet for optimal health. By understanding these principles, you'll be well on your way to creating a diet plan that suits your individual needs and sets you up for a lifetime of better health.
1. Understanding the Basics of Nutrition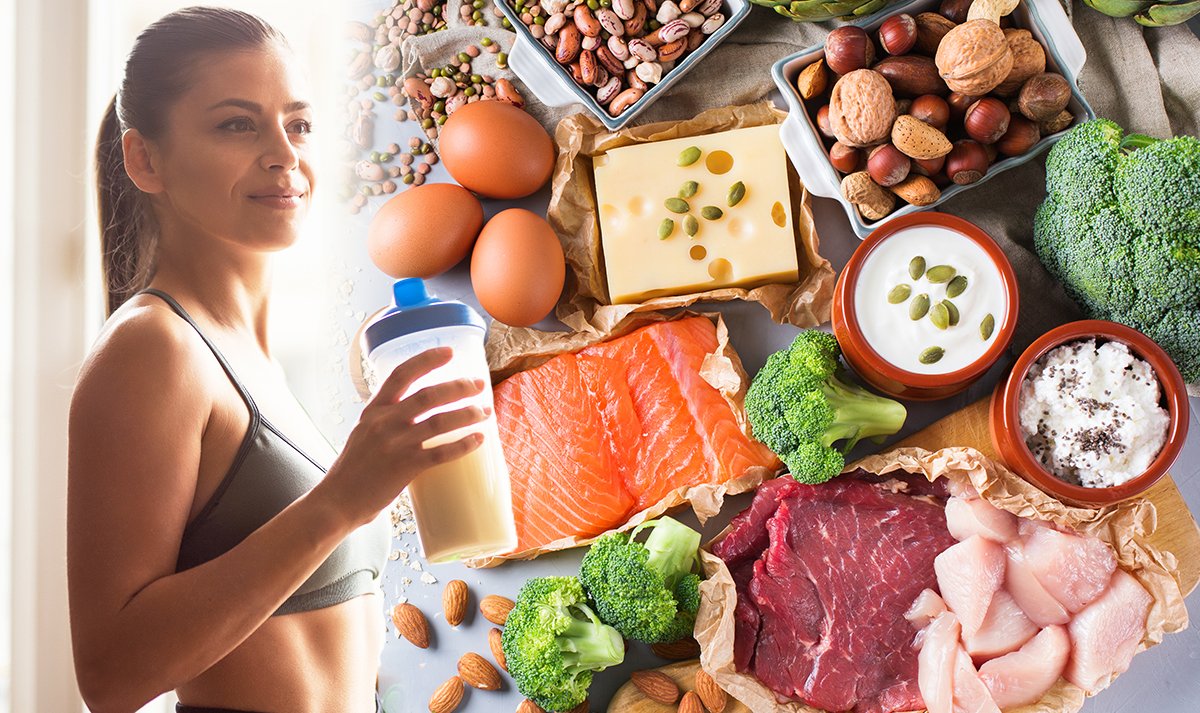 Before diving into the specifics of a balanced diet, it's important to understand the fundamentals of nutrition. This includes the key components that make up our food and the role they play in our bodies.
Explanation of Macronutrients
Macronutrients are the nutrients that our bodies need in large amounts to function properly. They include proteins, carbohydrates, and fats.
-Proteins: These are the body's building blocks, essential for growth and repair. They also function as enzymes and hormones and are crucial for a healthy immune system.
-Carbohydrates: Carbs are the body's main source of energy. They help fuel your brain, kidneys, heart muscles, and central nervous system.
-Fats: Despite their bad reputation, fats are essential for the body. They provide energy, support cell growth, and help protect your organs.
Explanation of Micronutrients
Micronutrients, on the other hand, are needed in smaller quantities but are still vital for good health. They include vitamins and minerals.
-Vitamins: These are needed for various functions in the body. For example, Vitamin C is important for immune function, while Vitamin D is crucial for bone health.
-Minerals: Minerals like calcium, iron, and potassium play key roles in several biological functions, including the maintenance of strong bones, carrying oxygen to the body tissues, and maintaining a normal heartbeat.
The Role of Water in a Balanced Diet
Water might not provide any nutrients, but it's an essential part of a balanced diet. It helps regulate body temperature, aids digestion, cushions joints, and even helps deliver oxygen all over the body. Without adequate water intake, your body can become dehydrated, leading to a variety of health problems.
2. The Secret to a Perfectly Balanced Diet
Creating a perfectly balanced diet involves understanding the principles of variety, portion control, regular meals, and 'eating the rainbow'.
A. Importance of Variety in a Balanced Diet
One of the key aspects of a balanced diet is variety. This involves including a wide range of different foods in your diet to ensure your body gets a balanced mix of nutrients. No single food can provide all the essential nutrients your body needs, so eating a range of foods from different food groups is crucial.
B. The Role of Portion Control
Portion control is another important aspect of a balanced diet. This means being aware of the amount of food you consume at each meal. You can eat a variety of foods, but if you eat too much of anything, even if it's healthy, it can lead to weight gain and other health problems.
C. Importance of Regular Meals
Regular meals are also a key part of a balanced diet. Skipping meals can lead to overeating later in the day, while eating at regular intervals helps maintain blood sugar levels and curb hunger.
D. Understanding the Concept of 'Eating the Rainbow'
'Eating the Rainbow' is a simple way of remembering to include a variety of different colored foods in your diet. Each color of fruits and vegetables has unique nutritional benefits that are important to our health. For example, red fruits and vegetables like tomatoes and strawberries are typically high in antioxidants, while green vegetables like spinach and broccoli are packed with vitamins and minerals.
3. Developing a Balanced Diet Plan
Creating a perfectly balanced diet plan involves understanding individual dietary needs and incorporating strategies that allow for a healthy range of foods in your diet.
A. Identifying Individual Dietary Needs and Preferences
Everyone's dietary needs are different, depending on factors like age, sex, activity level, and health status. Identifying these needs is the first step in creating a balanced diet plan. For instance, an athlete might need more protein than a sedentary person. Similarly, dietary needs can change over time, such as during pregnancy or aging.
B. Meal Planning Tips and Strategies
Planning your meals ahead of time can make it easier to maintain a balanced diet. This could involve setting a weekly menu, doing grocery shopping in advance, or preparing portions of meals to store in the freezer. It's also beneficial to keep healthy snacks like fruits, nuts, and yogurt on hand for when hunger strikes between meals.
C. Ways to Incorporate All Food Groups in Your Diet
A balanced diet involves incorporating all food groups in your meals. This includes fruits and vegetables, grains (preferably whole grains), proteins, dairy, and healthy fats. Each food group provides different nutrients, so it's important to include a variety in your diet.
D. Tips for Maintaining a Balanced Diet
Maintaining a balanced diet involves consistency and mindful eating. This means eating regular meals and snacks, paying attention to portion sizes, and making conscious choices about what and when you eat. It also means being flexible and allowing for indulgences in moderation, as overly restrictive diets can be hard to maintain in the long term.
4. Impact of a Balanced Diet on Optimal Health
A well-balanced diet has numerous health benefits, contributing to both physical and mental wellbeing. It also plays a substantial role in disease prevention.
 Impact on Physical Health
A balanced diet fuels the body with the necessary nutrients, supporting optimal functionality of the physical systems. It aids in maintaining a healthy weight, promotes good heart health, supports the immune system, and boosts energy levels. It also helps in the growth and repair of body tissues, and is crucial for the proper functioning of the major organs.
Impact on Mental Health
The food we eat also significantly impacts our mental health. Certain nutrients, like omega-3 fatty acids and B vitamins, are crucial for brain health. A diet lacking in these nutrients can lead to mental health problems like depression and anxiety. On the other hand, a balanced diet rich in these nutrients can boost brain health, improve mood, and even enhance cognitive functions.
Role in Disease Prevention
A balanced diet plays a crucial role in disease prevention. It can reduce the risk of major diseases like heart disease, stroke, high blood pressure, diabetes, and certain cancers. It can also help manage the symptoms of many chronic diseases and improve overall health outcomes.
In conclusion, adopting a balanced diet can bring about profound changes in your physical and mental health, and significantly lower the risk of various diseases. It is one of the most effective ways to ensure optimal health and wellbeing.
5. Common Myths and Misconceptions About a Balanced Diet
Despite the importance of a balanced diet, there are many myths and misconceptions that can lead to confusion. Clearing up these misconceptions can help you make informed dietary choices.
 Myth 1: All Fats are Bad
Contrary to popular belief, not all fats are bad. While it's true that saturated fats and trans fats can raise cholesterol levels and increase the risk of heart disease, unsaturated fats are beneficial. These "good" fats, found in foods like avocados, nuts, seeds, and oily fish, can actually lower cholesterol levels and provide essential fatty acids.
Myth 2: Carbohydrates Make You Gain Weight
Carbohydrates do not directly lead to weight gain. What matters is the type of carbohydrates you consume and the total calories you take in. Whole grain carbohydrates are a good source of fiber and keep you feeling full, which can help with weight control.
Myth 3: Skipping Meals Can Help Lose Weight
Skipping meals might seem like a quick way to lose weight, but it can backfire. It can lead to excessive hunger, causing you to eat more at the next meal. Regular meals and snacks can help maintain your metabolism and regulate your blood sugar levels.
Myth 4: Dietary Supplements Can Replace a Balanced Diet
While dietary supplements can help fill nutritional gaps, they can't replace a balanced diet. Real foods offer a complex nutritional matrix that can't be replicated in a pill.
In conclusion, making informed dietary choices based on facts rather than myths is key to maintaining a balanced diet and achieving optimal health.
6. Practical Tips and Tricks for Achieving a Balanced Diet
Achieving a balanced diet can seem daunting, but there are simple and practical tips that can make the process easier and sustainable in the long run.
1. Practice Mindful Eating
Mindful eating involves paying attention to what and when you eat. It can help you enjoy your food more and prevent overeating. Take time to savor each bite and listen to your body's hunger and fullness cues.
2. Cook at Home More Often
Cooking at home allows you to control what goes into your food. You can make healthier versions of your favorite dishes by swapping out unhealthy ingredients for healthier ones. Plus, home-cooked meals tend to have fewer calories, fat, and sodium than restaurant meals.
3. Make Healthy Swaps
Small changes can make a big difference. For instance, swap refined grains with whole grains, choose lean protein sources like chicken and fish over red meat, and opt for fresh fruits instead of sugary desserts.
4. Stay Hydrated
Drinking plenty of water throughout the day is crucial for overall health. It aids in digestion, keeps your skin healthy, and even helps control your appetite.
5. Don't Forget Physical Activity
While this guide focuses on diet, physical activity is also an essential part of a healthy lifestyle. Regular exercise can help you maintain a healthy weight, boost your mood, and reduce your risk of chronic diseases.
Remember, the goal is not perfection, but progress. Small, gradual changes can have a big impact on your health over time.
7. Overcoming Challenges in Maintaining a Balanced Diet
Maintaining a balanced diet can be challenging due to various factors. However, understanding these challenges and developing strategies to overcome them can help.
A. Dealing with Time Constraints
One of the most common challenges is finding the time to prepare healthy meals. To overcome this, consider meal prepping on weekends, using slow cookers or instant pots for quick and healthy meals, or opting for simple recipes that require few ingredients and minimal preparation time.
B. Managing Cravings
Dealing with cravings can be tough. Instead of completely denying yourself, allow for occasional indulgences in moderation. Choosing healthier alternatives or smaller portions can also help.
C. Sticking to a Budget
Eating healthy doesn't have to be expensive. Buying in bulk, choosing seasonal produce, and cooking at home can save money. Also, some nutritious foods like beans, lentils, and whole grains are quite inexpensive.
D. Navigating Social Events
Social events can be a challenge due to peer pressure and the availability of unhealthy food options. You can overcome this by eating a healthy snack before you go, choosing smaller portions, or suggesting healthier alternatives when possible.
Remember, maintaining a balanced diet doesn't mean you have to be perfect. It's about making healthier choices most of the time. Be patient with yourself and celebrate small victories along the way.
READ ALSO: 15 Superfoods to Include in Your Balanced Diet Plan
Conclusion:
Adopting a balanced diet is a journey, not a destination. It's a continual process of learning, adapting, and making conscious decisions towards healthier eating habits.
Maintaining a balanced diet requires consistency and persistence. There may be days where you deviate from your plan, but it's important to not let these moments discourage you. Every meal is a new opportunity to make healthier choices.
Understanding the basics of nutrition and the importance of a balanced diet is crucial. Continue to educate yourself about different foods and their nutritional values. This knowledge will empower you to make informed dietary choices.
Remember, the key to a healthy diet is balance. This means eating a variety of foods in the right proportions, and consuming the right amount of food and drink to achieve and maintain a healthy body weight.
Adopting a balanced diet is more than just a temporary diet or quick fix. It's a lifestyle change. Embrace the journey and enjoy the process. The benefits to your physical and mental health are well worth the effort.
In conclusion, a balanced diet, complemented by regular physical activity, is a cornerstone of good health. It's not always easy, but the benefits are immense. It's one of the best investments you can make for your health and well-being.
FAQS
1. What is a balanced diet?
A balanced diet is one that provides your body with all the nutrients it needs to function correctly. It involves consuming a variety of foods in the right proportions, and the right amount of food and drink to achieve and maintain a healthy body weight.
2. Why is a balanced diet important?
A balanced diet is crucial for good health. It provides the nutrients your body needs to function optimally, supports both physical and mental health, and plays a significant role in preventing various diseases.
3. What are some common misconceptions about a balanced diet?
Some common misconceptions include the belief that all fats are bad, carbohydrates lead to weight gain, skipping meals aids in weight loss, and dietary supplements can replace a balanced diet. All these are false; each has its nuances which are explained in the article.
4. What are some practical tips for achieving a balanced diet?
Practical tips include practicing mindful eating, cooking at home more often, making healthy swaps in your diet, staying hydrated, and incorporating physical activity into your routine.
5. How can one overcome challenges in maintaining a balanced diet?
Challenges such as time constraints, managing cravings, sticking to a budget, and navigating social events can be overcome with strategies like meal prepping, allowing occasional indulgences, buying in bulk, and eating a healthy snack before attending social events.
6. What is the role of education in maintaining a balanced diet?
Education is crucial in maintaining a balanced diet. Understanding the basics of nutrition and the importance of a balanced diet empowers individuals to make informed dietary choices.
7. Is a balanced diet a temporary fix or a lifestyle change?
A balanced diet is not a temporary fix but a lifestyle change. It's about making healthier choices most of the time, which contributes to long-term physical and mental health benefits.