Dark under-eye circles are hardly the ideal way to begin the day. Unfortunately, it happens all too frequently after a night of excessive drinking or insomnia. Getting a good night's rest is the greatest strategy to prevent dark circles because they are mostly caused by exhaustion and sleep deprivation. When that's simply not possible, there are concealers to hide your dark circles and give you the most youthful appearance possible. See which concealers work best for dark circles.
Dark Circles Under the Eyes: What Causes Them?
Dark circles under the eyes can occur for a variety of causes. Sleep deprivation and heredity are the most frequent causes. You are more likely to get dark circles if your family members do. Lack of sleep can make your skin pale and dull, exposing the dark tissues and blood vessels beneath your skin. Lack of sleep can also make your eyes look puffy by causing fluid to accumulate beneath them, and puffy eyelids can cast shadows that resemble dark circles.
Another reason for dark undereye circles is aging naturally. As you age, your skin thins down and you lose the collagen and fat that keep your skin tight. When this occurs, the area behind your eyes darkens as the dark blood vessels under your skin become more obvious.
Eye strain, allergies, excessive alcohol intake, dehydration, and excessive sun exposure are additional factors that might result in dark under-eye circles. Dark under-eye circles can also be a symptom of more serious medical conditions like anemia or iron deficiency.
Applying Concealer to Disguise Dark Circles
1. Begin with a clean canvas
An essential pre-concealer step is properly cleansing and hydrating the skin to ensure that it applies smoothly without any flakes or dryness. In order to prevent your concealer from slipping all over the place, exfoliating the area under your eyes can help to make it smoother. Also, be sure to use a moisturizer or serum that absorbs into the skin without overdoing it.
READ ALSO: 10+ effective Ayurvedic beauty tips for radiant skin
2. Implement Foundation Initial
Apply foundation first, even beneath the eyes, if you're also planning to use concealer. You won't need to use as much makeup to hide your dark circles if you do it this way. When used excessively, what you're trying to conceal can occasionally become even more visible.
3. Select the Proper Shade
By choosing the incorrect concealer shade, you risk having ashy skin or having the concealer stand out excessively. To effectively conceal your undereye circles, it's crucial to match your undertones. Cooler skin tones should look for pink shades, while warmer skin tones should search for undertones of yellow or orange. To brighten the under-eye area, you should also apply a light-reflecting makeup product that is slightly lighter than your skin. 
4. Apply from the Inside Out
Dark circles typically cover the inner third and part of the outer corner of the eye. For the finest coverage, start applying at the inner corner of the eyes and work your way outward. Use a small synthetic bristle brush to apply your concealer, then delicately blend it in with the pads of your fingertips or a beauty sponge. Make sure to strike the nose's sides where they meet the inner corner of the eye.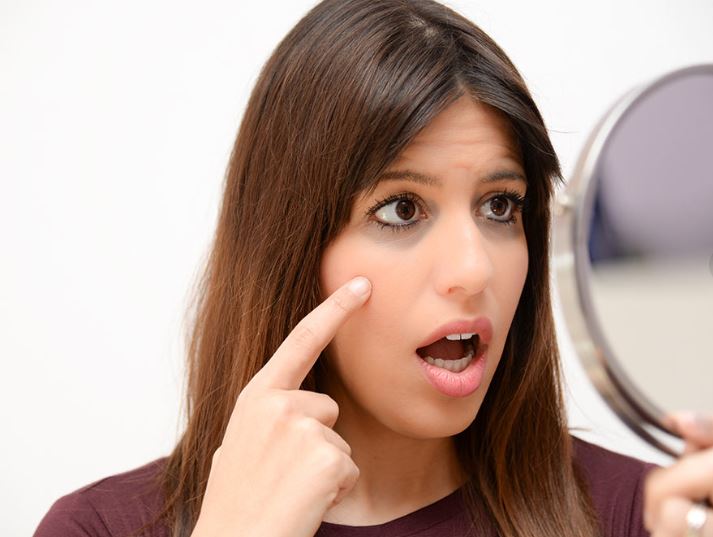 Suitable Cover-Ups for Dark Circles
1, IT Cosmetics Bye-bye, concealer for the eyes
To cover up your under-eye circles, use this full-coverage, highly-pigmented under-eye concealer. It is a multipurpose concealer that hides flaws like age spots, dark bags, redness, hyperpigmentation, and broken capillaries. It also aids in making your skin look younger because it contains anti-aging peptides, vitamins, collagen, and hyaluronic acid.
Tarte Shape Tape Concealer, No. 2
This concealer's high degree of bendability helps to brighten, smooth, and give your skin a firmer, more lifted appearance. It hides all flaws and is made with hydrating mango seed and shea butter to brighten the skin and give it a lifted appearance. In order to color-correct and lighten the appearance of dark circles, it also contains licorice root extract. 
3. NARS Creamy Radiant Concealer
With a very creamy composition, this multi-action concealer enhances, corrects, and perfects. It gives you a natural radiant finish and medium to buildable coverage. It covers up flaws, dark circles, and exhaustion symptoms right away. By assisting the skin's barrier to retain moisture, the botanical blend hydrates, firms, and strengthens the appearance of the skin, and light-diffusing technology gives the skin a fresh, radiant finish.
4, Maybelline Instant Age Rewind Eraser
Use this inexpensive concealer to cover dark circles and brighten dull skin! Haloxyl, which is believed to minimize the appearance of dark undereye circles and firm and tone the eye area, is integrated into this anti-aging eye treatment. The eye area will be radiant and revitalized once fine lines and dark circles are gone.
ILIA True Skin Serum Concealer, 5
This silky, serum-like, medium-coverage concealer is lightweight and creamy, and it melts into the face with ease. It helps firm, calm, and nourish the skin while defending it against free radicals and environmental harm.
Charlotte Tilbury Magic Away Concealer, . 6.
This is a full-coverage liquid concealer that gives skin a more youthful appearance and lessens the visibility of dark circles, blemishes, and defects. It's the ideal concealer for under-eye bags since it contains ingredients like an extract from the bark of the Persian silk tree to lighten dark circles and an extract from wild indigo to brighten the complexion.
7. 16-Hour Camo Concealer by e.l.f.
This one is for you if you're looking for an affordable under-eye concealer! For the most beautiful skin, use this 16-hour wear product that covers, corrects, and enhances. It is a highly pigmented makeup that dries quickly and won't crease or settle into fine wrinkles. This concealer is a fantastic product all around because it contains avocado oil to hydrate and preserve the face and kaolin clay to manage excess oil and shine.
When you know what to look for, finding the correct concealer to combat dark undereye circles is simple. Try these recommendations for brighter, more radiant skin!
YOU MAY LIKE: Melasma Remedies that are easy and safe to use